If you are anything like us, you love to decorate, prepare and truly feel the festivities of Christmas! And, what better way to feel truly festive than preparing a unique and gorgeous colour scheme that is not the traditional red and green. If you are someone who is eager to start decorating soon, our painters and decorators have researched and found the most inspirational palettes for you to wow family, friends and loved ones this year. We think of every aspect and season in painting and decorating, and Christmas is not the exception! Here are some of our favourite colour schemes for Christmas.
If you are looking for a colour that works for Christmas, as well as all-year-around, nothing fits better than a royal and dark shade of blue, especially if used to highlight a fireplace! A navy wall allows you the chance to use copper, silver or gold details when decorating; that is why it is such a versatile tone! We love the Chinese blue from Farrow and Ball, or if you want to aim for a darker and more rich tone, Dulux's Sapphire Salute will do the trick!
We also adore this colour scheme because of the beautiful contrasts you can create while decorating your living room or the entire home. Allow the stunning glow of candle-lit tables and fireplaces, or add some playfulness with blush accents.
This Christmas colour scheme may have caught your attention, as you wouldn't associate black with the most festive tone. Still, lucky for us, we are looking at the most unique and gorgeous tones, not the most festive.
This colour scheme is alluring, enchanting, and also quite boldly seductive. Black and gold are ideal for anyone looking to glam up their space this Christmas season. It is easily attainable through painting and decorating. Finding the perfect black shade to paint your statement wall, where the tree will be located, alongside gold ornaments and decorations is the ultimate, glamourous winner. Or, you may find sleek accessories and furnishings if you want to avoid the daring solution of painting your room black. Try adding this Christmas candle into the mix!
You can also adopt the following colour schemes into our previous Christmas decorating blog post that shares inspiring ideas than just decorating your tree. Your options and experimental choices are limitless!
Try muted reds of dusky pinks
Add warmth to your interior through muted and subtle shades. The beauty of this specific shade or scheme is that you can find these tones from copper décor, rose gold, saturated red tableware, and more.
Why is this different from the traditional red? It allows you to find that beautiful balance of warmth, sophistication and still keep it festive, or for the rest of the Winter. In addition, you find gorgeous shades for painting and decorating as our previous mention of 'Rhubarb' on our favourite Christmas inspired paint tones.
The colour scheme is ideal for minimal and gentle touch this Christmas, allowing the colour to be prominent on accessories and accents while maintaining a neutral base.
If you are looking to explore more options or would like to mix more than one colour scheme, we know House Beautiful has listed many schemes that you can reflect, try and decide.
Summary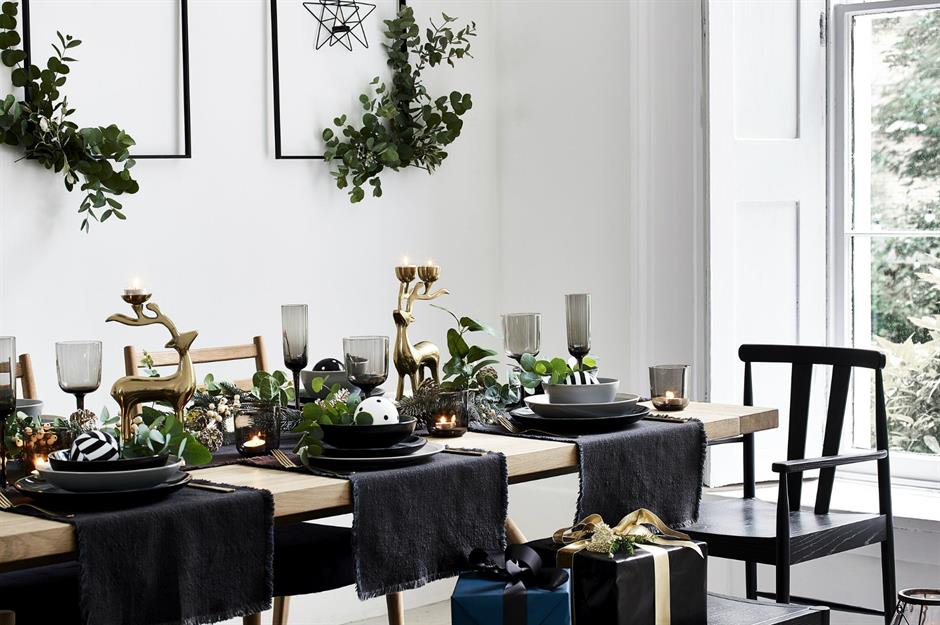 Article Name
Find Unique Colour Schemes to Celebrate Your Christmas!
Description
Start preparing the most gorgeous Christmas by using these colour schemes to celebrate with your family! Here are unique colour schemes to celebrate.
Author
Publisher Name
Publisher Logo