Creating an Exterior which will last and stand out
The Good Painter offers excellent quality painting and decorating services to provide a brilliant finish for the exterior of your property or business. Our services are available all across London, only using high-quality tools and materials to ensure the best possible solution for your space to attract from the outside, including front, side or rear elevation!
We understand some situations are out of control, however our professional team will ensure worry-free solutions to your project and guarantee a painting service which is up to standards.
The most extensive range of exterior and elevations painting and decorating services
in London
We deliver to all residential, commercial and hospitality projects to create an exterior which will attract everyone and have them in awe.
Using the best quality materials, tools and paints to ensure an everlasting layer and brilliant, clean finish for your home, apartment or business.
Creating a specification with the clients to determine what they are looking to do and utilising the best paint and tools for their objective and aim.
Our team will provide full service to your residential project  by painting necessary fences and sheds, making sure everything is finished to a remarkable quality.
We know that every section is crucial to have a professional complete exterior. Our team will consider every aspect and deliver you a beautiful display.
Need the exterior home or business painting services?
Painting and decorating Exterior projects we have delivered across London
The Good Painter was involved in the painting and decorating of a new build apartment…
Our client Magnet is a well-known brand that helps you create your dream kitchen by…
Ralph & Russo have asked the Good Painter to renovate their five story-building Store located…
Why choose The Good Painter
London based experienced team of painters and decorators
Transform your business while keeping it open and safe to the public
What our customers say about us and
painting and decorating jobs we have completed across London
Great team and excellent job! The Good Painter was recommended by a friend of mine, also a professional landlord. The team didn't disappoint, great service and excellent quality job! I will use the Good Painter the next time I need painting and decorating in London!
My wife and I are more than pleased with the final result, and can't wait to invite friends and family over to our new looking home. We are quite certain to have dealings with your firm in future projects. I would 100% recommend you to my friends, family and colleagues.
Thank you The Good painter! We are extremely happy with the results! We couldn't ask for a friendlier, more hardworking and dedicated team of professionals! Would happily recommend The Good Painter to friends and family!
Thank you! We love our new flat, it looks absolutely stunning! We are so happy to have chosen The Good Painter, a fantastic team of hard working guys! Very professional, flexible and friendly service throughout. The good Painter are indeed good painters, excellent painters!
Punctual, friendly and very professional! I have used the services of The Good Painter before and would gladly use them again! The job was completed on time and at a very high quality, the price was excellent, the customer service-very competent and friendly. A pleasure to work with!
Thank you, The Good Painter! We really appreciate you finishing the job despite the tight time frame and budget!  A team of professionals, decoration at the highest level! We couldn't be happier with the results.
I recently became a house owner for the first time and needed quality painting and decorating services at a good price. The Good Painter provided both, plus excellent decoration and colour consultancy advice on the top. Stress-free service, very helpful and friendly customer service! I definitely recommend! Thank you!
Easy to work with, friendly, professional and really efficient. What more could you ask for! My flat has never looked better! The decorators did an excellent job!
Our painters and decorators use superior products
and deliver excellent quality jobs across London
We guarantee a perfect result




Our painters and decorators use superior products
and deliver excellent quality jobs across London
We guarantee a perfect result




Get started with your painting and decorating project
We will get back to you with our competitive quotation as soon as possible, so you can get started with your project in confidence
Latest from our blog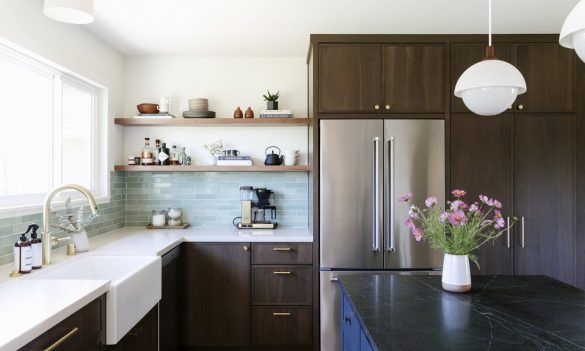 February 23, 2022
Redesigning, upgrading, and moving into a new home calls for well-thought design considerations. Regardless of the purpose, refreshing the looks of your property is a window to be more creative.