It's 2022, and we are always present to encourage change, improvement and impactful transformations. This year is the year to make better choices and encourage all the passionate crowd to do something self-beneficial. Are you looking to start by paying attention to your London home and adding some value? Our painting and decorating company in London is here to share 5 quick and simple tips to create a more significant impact.
Let us begin with the basics. It is more likely your London home will need a new, fresh layer of paint to give that high-quality finish and drastic improvement. When was the last time you had painted your home? Search for the paint finish of your choice. Usually, this will be an eggshell or satin paint finish for the interior and ensure you use the best painting and decorating tools.
Our painters and decorators love experimenting with colours schemes and adding character to the home. But, when discussing how to add value to a London home, a lighter shade is usually the crowd favourite and pleaser.
Exploring off-white shades or other neutral shades such as beige, taupe, and lighter shades of natural hues will allow buyers or visitors to envision their own colours through furnishing and to accessorise or add artwork. Why not use the tone Peignoir by Farrow and Ball? A gorgeous shade allowing freedom to experiment with decorating.
Pay attention to your windows
Don't let essential factors and architectural features escape when painting and decorating. Windows are the opening to the exterior and will always be vital as we subconsciously focus on them with the help of natural light.
If your windows need replacing, ensure they are well-balanced and have equal sightlines. Double glazing will be the winning factor when increasing your London home value. Even a fresh coat of paint or highlighting the trim for colour will create a more modern and contemporary home. Our painters and decorators offer window painting and decorating services in every apartment, home or heritage property.
Now, we focus on particular rooms of your home, and if there is any room in good need of a painting and decorating renovation, your kitchen will be the first choice. As rightfully stated by The Property Centre, the kitchen is generally the heart of a home, being a community space where you eat, socialise, or even stay when needing a quiet area.
Small and effortless changes such as repainting unit doors, cabinetry and walls will immediately increase the value of your home, even adding some 'Je-ne-sais-quoi', by decorating a gorgeous splashback with contrast paint or tiling. A new kitchen will create a significant impact on your London home value.
Create a great first impression
What is the first thing you think of when we say the first impression? If you said exterior, you are most definitely correct!
Your exterior needs to set an exemplary tone to create a significant impact when examining your beautiful interior. The exterior of your London home should reflect the same sophisticated and valuable appeal of the interior, in addition to grabbing the proper attention.
An exterior makeover can implicate any of the following:
Repainting doors and windows
 Repainting the walls with exterior masonry paint
Repainting brickwork
Renovating and repairing cracked or damaged cladding
 And much more…
If you want to make that transformation through high-quality painting and decorating, our team is based in London and has over five years of expertise. Contact us today to make a change and add value to your home this new year!
Summary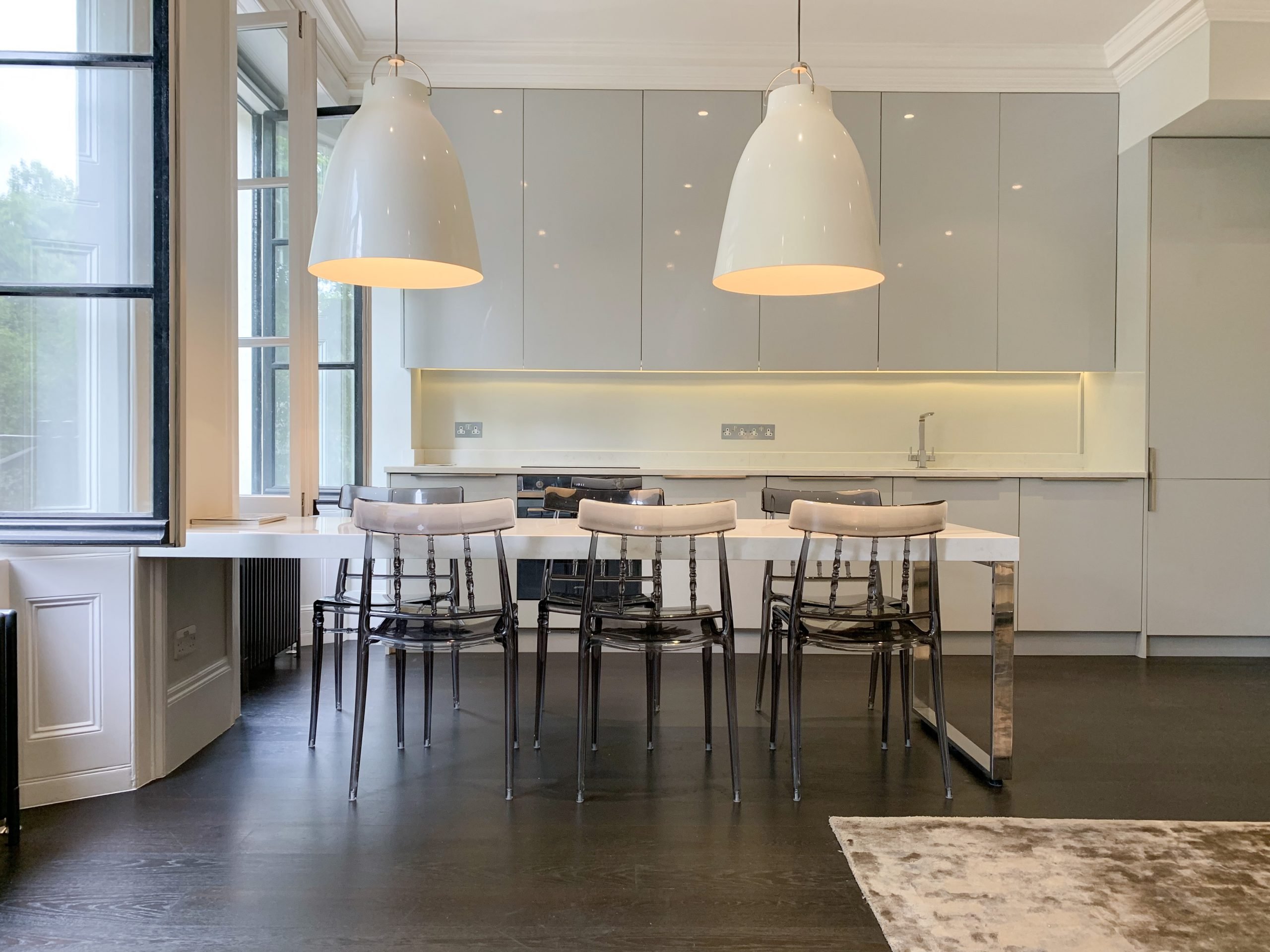 Article Name
How to Add value to your home by painting and decorating
Description
Make your London home stand out this year in 2022 with our top 10 painting and decorating tips to add value. Here are easy and quick fixes to focus on.
Author
Publisher Name
Publisher Logo