Do you want to become the master of creating intriguing colour schemes and know instinctively what colours complement each other? Our London painting and decorating company are here to give your our top tips and secrets on how you can create the perfect colour scheme every time!
Take your time in examining the colour wheel
All of this is possible when you just take the simple task of bringing up your faithful and handy colour wheel and simply analysing it. It may seem far-fetched, but the colour wheel allows you to see the relationship between colours. What position of each colour lies, and what creates a harmonic balance depending on the scheme you choose to go for your home interior or London commercial interior. Colour harmony allows us to see how we see colours and why the placement is not random.
For the basics of painting, we can identify the primary colours red, blue and yellow. They cannot be re-created and are considered pure colours, made to be mixed to create more tones and even further with different shades. Now we can understand and have a familiar sense with the guidance of a colour wheel, we can analyse each scheme and how to perfect a palette.
Monochromatic isn't just black and white. In fact, it is any colour you want it to be, and sticking to it. One person may find a monochromatic scheme easy and straightforward to pull off; it may also be challenging to dedicate a room with only one colour without appearing flat or dull.
How to perfect this scheme?
It may be one hue, but you should vary the tone shades and hints of the colour of your choice. Ensure you add a bold factor through texture or pattern. The tone of your room won't be adventurous or diverse, but the small details with materials and texture will add that visual statement and really create a solid statement with the room of your choice.
Pull out your colour wheel and focus on a colour that really resonates with you. Now that you picked one tone look directly across the colour; this makes up a complementary scheme. Red and green, blue and orange, yellow and violet are all basic combinations of a complementary scheme. Now, we involve different shades and variations; we have an endless journey of gorgeous contrasting colours which can be used within the London interior through painting, decorating and furniture.
How to perfect this scheme?
For this palette, it is all about proportion and finding the correct balance. Realistically, we do not want the two colours to be equal, 50/50, if you will. Our painting and decorating company suggest finding the primary colour you'd like to use and adding the contrasting tone through furniture, accessories, or intelligent decorating. An excellent example of this would be ¬¬when working on our High Holborn office project. Find that correct balance by gathering inspiration and looking at many complementary schemes.
If the name isn't obvious, a triadic palette is quite a vibrant scheme as it gathers each colour to form a triangle. Think of a complementary scheme, but make it equally space by introducing a third tone to the mix. This colour scheme is playful and experimental, so it is important to know how to perfect the scheme to any space.
How to perfect this scheme?
Again, it is all about balance and choosing colour proportions carefully. Allow one colour to dominate, while using the other two as accents. Analysing a colour wheel, you can also see what tone variation is more pleasing to your eye, and what you think is best suited for the purpose of the room. If you are looking to elevate your bedroom, here are some triadic colour schemes to do the job! When perfecting this scheme, you create a rewarding painting and decorating result.
Summary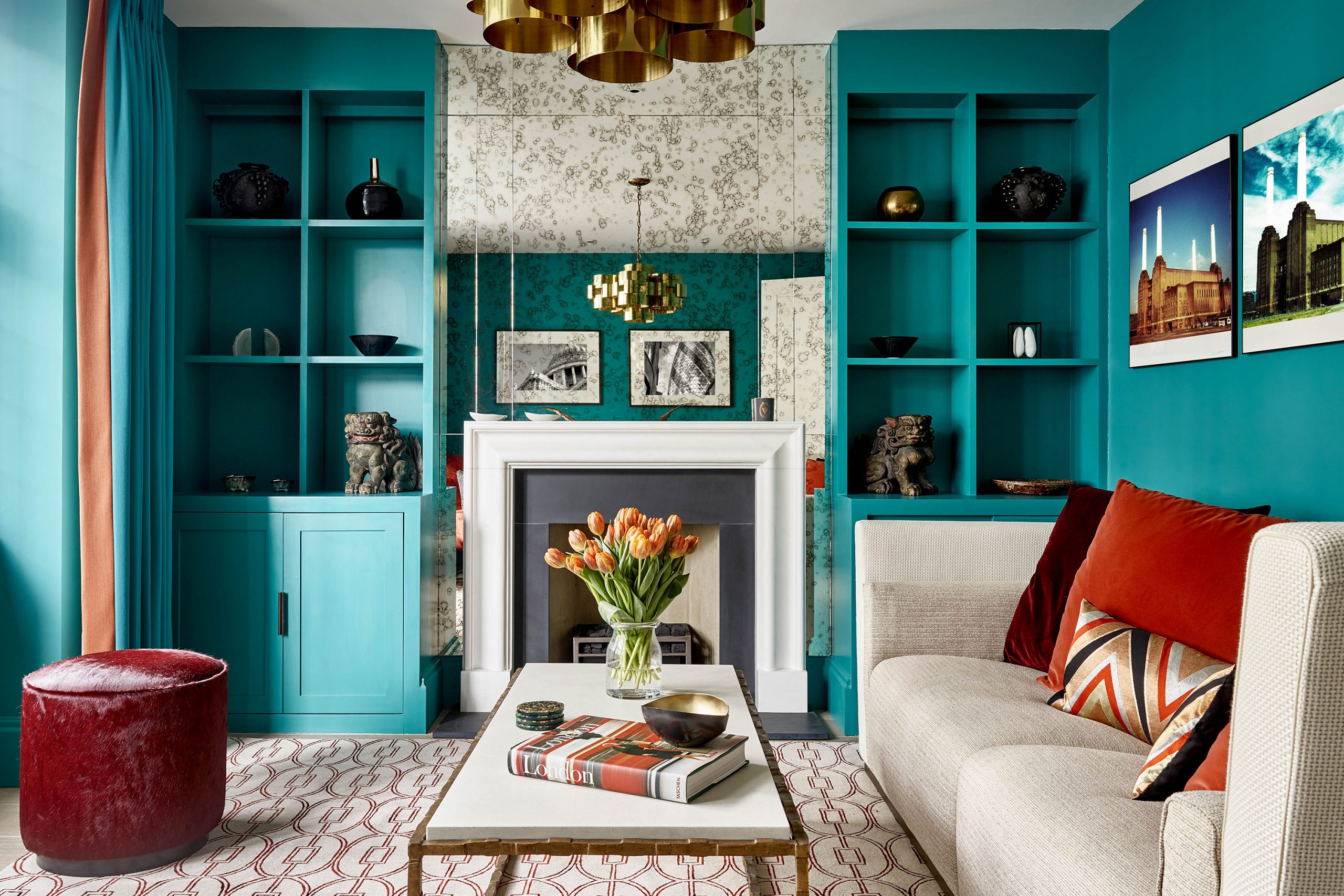 Article Name
Master the art of every colour scheme through painting and decorating
Description
Our painting and decorating company is here to explain everything you need to know about complementary schemes and colours. Learn how to analyse a colour wheel and perfect colour schemes all the time!
Author
Publisher Name
Publisher Logo