5 easy ways to upgrade your London Home Interior
Need some inspiration and insight on how you can upgrade your London home interior while staying indoors? Our painters and decorators are always available to assist, especially when you lack some easy ideas which can substantially upgrade your residential space and transform your home. Take this time to improve and refurbish your property and complete some projects which will enhance your space and atmosphere, as well as lift your mood! Here are some painting and decorating solutions to upgrade your home from your favourite London interior decorators!
Want to unleash your creative side and create a statement wall? What we love about statements walls is you have the freedom to do as you wish, within any wall of your interior! A statement wall is that easy solution for a significant impact, making your space look more dynamic and unique. Consider your favourite colour or choose a tone you believe will blend well within your area. You can create a contrasting effect, or go for a colour block look if you're feeling extra daring!
Hesitant in fulling committing to this change? You may also consider beautiful removable wallpaper, choosing a magical pattern or a luxurious texture. We love this Deluxe option by Arte Walls, showing elegant designs can go along way with a variety of colour options to suit your style! But wait, there are more solutions than painting or wallpapering your wall. If you are a lover of art like our interior painters and decorators, you can create an art wall full of your favourite pieces or a divine composition. Remember to consider a feature when creating your wall art. Choose between colour, style, technique or subject.
If you're ready to transform your kitchen without the heavy work of renovating kitchen cabinets and appliances, why not paint them instead? Painting and decorating companies encourage painting kitchen cabinetry as it will transform the space, without needing to replace everything and creating a mess while wasting time. If you need some inspiration on what colour scheme to follow or how to proceed with painting and decorating your kitchen, you can read all the best colour scheme in our blog post here!
Don't limit your options to kitchen cabinetry, renovate your chairs or side tables and apply that subtle change for a London interior upgrade. If you are painting woodwork and furniture, it is essential to consider what paint finish will be the best for a long-lasting, high-quality finish. Our painters and decorators recommend an Estate Eggshell paint as it is highly resistant to a wide variety of stains and is a beautiful choice with a subtle finish.
This tip is a life changer and can emphasise your dream interior with an easy switch. Upgrading cabinet handles, door handles, switches or doorstops will be that ultimate solution which stands out in you London home interior. Available to order online and get it sent directly to your home, take this time to switch any wore off hardware and replace them with some beautiful black or brass Buster & Punch options.
Yes, merely switching your accessories will make that substantial change for your London home. Firstly, it is a fun way to explore and find many new items from your favourite suppliers when ordering online. Our London interior decorators encourage you to add or replace any accessories once in a while as it can truly inspire you to think of new concepts for your home interior, as well as be that subtle improvement you're yearning to see.
Find new cushions, throws, blankets, or purchase a statement rug which will fit perfectly in your living room space. Unleash your inner interior decorator and allow your home to represent your taste and stand out! Why not bring some life into your living room with this Minko Green rug? Add some elegance to your London home and enhance your space!
The Good Painter is here to assist you in any way possible, providing you with interior painting and decorating inspiration, tips and advice and expert guides consistently. If you require a residential refurbishment and want to take this opportunity to revitalize your space, contact our painting and decorating team now and receive your competitive quote!
Speaking of bringing life into the interior, our painters and decorators have a fresh solution to keep you productive, motivated and add positivity indoors, with greenery. Create a vegetable garden in your kitchen and grow your own produce! A functional and excellent way to upgrade your home and allow yourself to follow a project. It is less about painting, but more towards decorating your kitchen or dining area, while keeping the biophilia trend alive!
Summary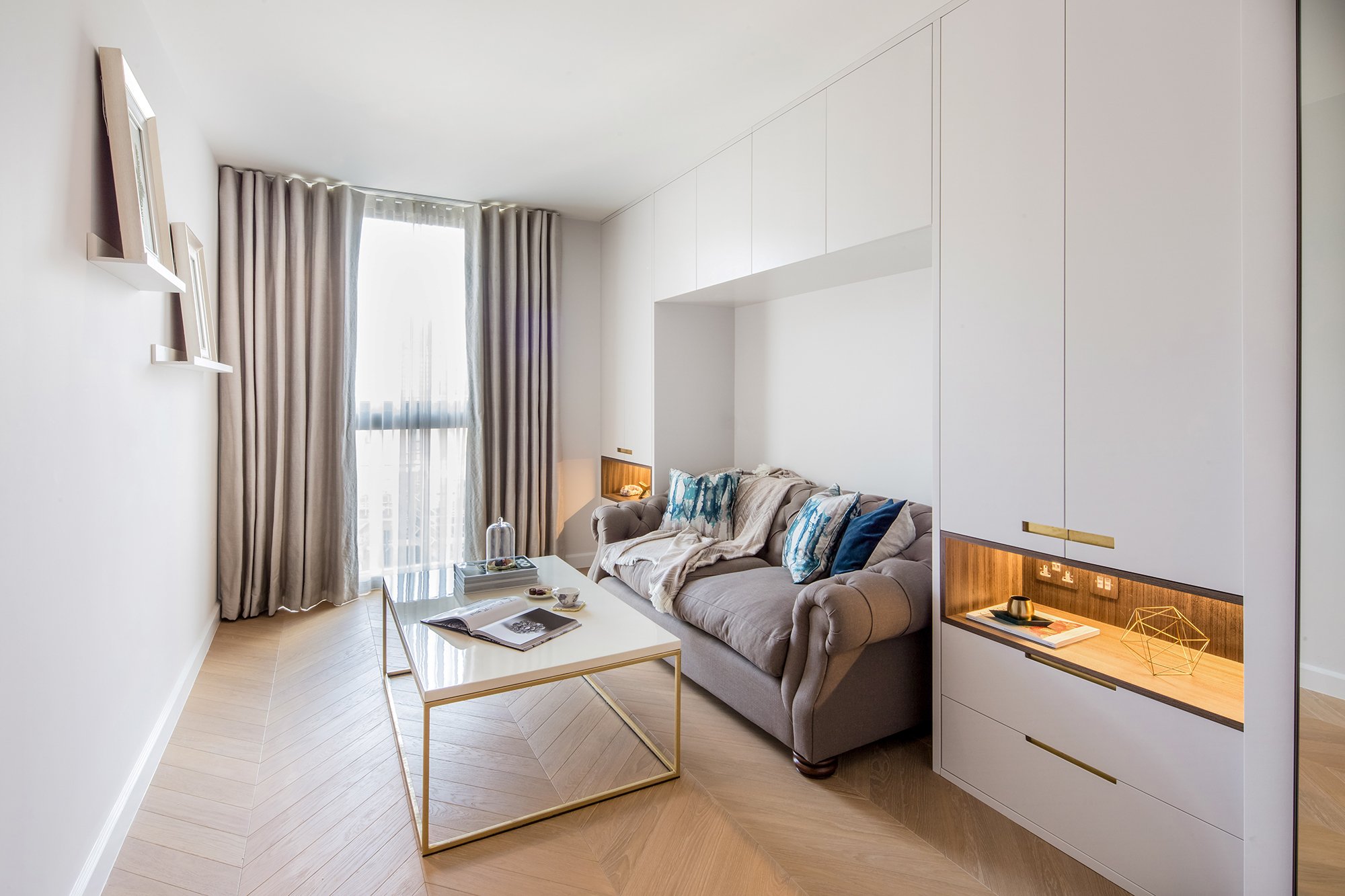 Article Name
5 EASY WAYS TO UPGRADE YOUR LONDON HOME INTERIOR
Description
If you're in need of painting and decorating projects for you London Home interior, our expert painters and decorators are here to share 5 easy ways on upgrading your home!
Author
Publisher Name
Publisher Logo