Whenever the summer rolls around, we can all expect the colours around us to change. Things get bright, bold, and start to unwind. It's a season for relaxing and for appreciating what we have. Therefore, it stands to reason that you should want to reflect this in your painting and decorating, too!
But where do you start when it comes to home interior design and painting in summer? What are some of the tones and shades you are most likely to come across when the weather gets better, and the trends seem to shift? We normally think of blues and yellows and oranges – but what do these typically reflect?
As a professional painting and decorating company, we are here to make sure you take away some top tips on how to get your home or commercial space looking great in summer 2021. It's all about setting a positive mood and focusing on renewal. Here's more about the upcoming colour forecast and the trends we are encouraged to use for this season!
Comforting Colours Make You Feel Grounded
Summer is all about rest and relaxation. Yes – daily life goes on – but you're always going to need somewhere calm and inspiring to return to, especially this year. Home trends for summer 2021 really bring you back down to Earth – quite literally! Consider beiges, browns, terracottas and off-whites, for example.
These shades should help to ground you at the end of a long day. A great example is available right now through the Dulux catalogue. Skip To is a lovely, deep blend that really puts across a sense of security, calm, and contentment.
These brown and off-white blends are great summer choices for the simple fact that they take you back to nature. If you don't have any natural touches in your interior design, a really quick shortcut is to choose comforting browns and beiges.
However, it's also an excellent idea to consider embellishing your home with natural furnishings too. You should also think carefully about the shapes in your home – go for ergonomics and softness, from shape to texture and back again. Painting and decorating services can help you finalise that look!
Clean Shades of Blue = Instant Restoration
Summer 2021 is, again, all about retreating and reviving – it's a great season to build on your accomplishments. Blue actually remains one of the most Insta-friendly colours ever, and there's a good reason for that.
Blue is soft, summery and approachable, and palettes based in its most popular shades and hues are often surprisingly simple, too. You can pair a rich, hearty blue with a simple or warm white for that added sophistication. Neutral greys, too, can help to add to a reviving colour scheme with blue at heart.
However, you don't have to go all-blue unless you want to. Several shades of colour work wonderfully with warm accents and touches, meaning you don't have to rely on it as a standalone choice. In fact, contrasting cool blues with warm touches is an excellent idea if you want to accentuate your interior design. Blue can be contemporary or classic, but the best part is, it's always optimistic – the ideal look for summer.
Encouraging Boldness, Embracing Colour
Summer is a time when we all look forward to a change in the scenery and a change in pace. It's when things get bright and bold and when we start to look forward to drabness fade away. Some of the best home trends right now revolve around boldness through retro influence.
Summer colours for 2021 tend to do better in pairs. It's all about celebrating diversity and create upbeat pairings that add quirk and personality to your interiors. For example, you may consider using reds with greens and with touches of blue. Red and green aren't just a pairing people associate with Christmas – it's a summer look too, when used in small ounces and in moderation.
Are you ready for change?
Are you struggling to find the perfect look for your summer redecoration? Trends come and go, but 2021 will be all about rejuvenation. If you're really not sure which looks and styles are going to suit your favourite rooms the best, why not call on the experts at The Good Painter to help out? Let painters and decorators in London help you find the way to a stunning new summer style.
Summary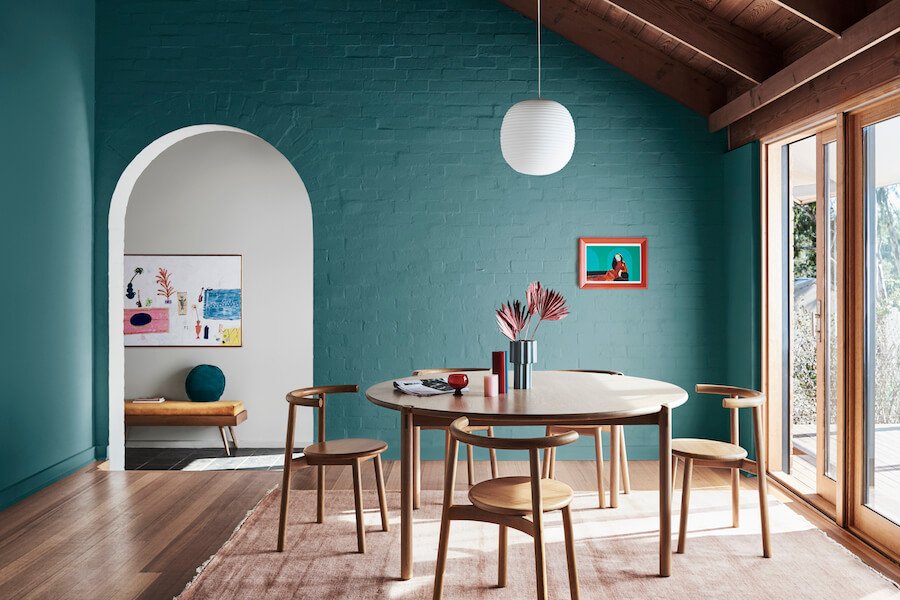 Article Name
Exploring Top Summer 2021 Colour Trends
Description
The summer is here, and we are excited to explore this year's summer 2021 colour trends from many suppliers and sources! What top summer 2021 colour trends are you here to keep?
Author
Publisher Name
Publisher Logo