Client's story
Buying a first property is always exciting but can be challenging – especially for a young couple when the budget is tight and ambitions are high. Zoe and Dominic found a compact but cosy terraced house in Shepherds Bush. Perhaps it looked a little dated, but to them it had great potential with a little painting and decorating. Both working full time at the City and wanting to move into their new home as soon as possible, the couple had limited time on their hands to paint and decorate. The decision was made to change the floors, update the electric work and repaint all the rooms.
Before: Landing and stairs 
After: Painted corridor. Walls painted in Dulux Trade 00NN 83/000, skirtings and architraves painted in 00NN 53/000 
The Brief:
The Good Painter team took great care of painting and decorating  Zoe and Dominic's new home.
The first thing to do was set up a meeting with The Good Painter's in-house interior designer for a colour consultation session. Working with the couple's personal style, we advised a neutral shade of off-white walls in the living spaces with French grey accents for the woodwork, architraves and skirtings.
Zoe's dream was to have a bright colour feature wall in her brand-new master bedroom that was bold, fresh and light. Inspired by Pantone's Colour of the Year 2019, Living Coral, Zoe and the team choose a lovely warm, peachy pink.
Zoe's creative choices of furniture and accessories made a real feature of the wall once it came to decorating, and the couple couldn't be happier with it.
Colour samples for the master bedroom painted on the wall
"Colour consultation was an amazing idea and we had so much fun going through the different colour palettes before painting. I have to say, I never thought that deciding between three shades of pink would be so challenging!"
After: master bedroom with peachy pink feature wall, paint Dulux Trade 0YR 43/295 
Mood board based on selected paint colour 
A few questions for the client
What was the main challenge during the painting and decorating project?
For us, the most challenging thing was to find the time to deal with the project. Thanks to The Good Painter, the process was very smooth! Everyone was very cooperative and met us outside of working hours, dealt with most of our questions on the phone and were very flexible in general.    
What did you enjoy the most during the painting and decorating process?
Being able to choose the colours with professional painters was a big help – and a lot of fun. It gave me confidence in my ideas and I felt so inspired and motivated  that after the consultation I sat down and selected all the furniture and accessories for the master bedroom in one evening – all tailored around the colour we selected, of course!
What would be your advice to anyone planning a painting and decorating project?
The most important thing is to get colour samples painted on the walls before choosing your colours. I was surprised how different the colours can look on the wall compared to in the brochure. We were warned about this by The Good Painter's colour consultant and she was right! The colour we liked the most from the cards looked too dark on the wall and could have ruined the look of our bedroom after painting and decorating. We had six samples done for each room, but picking the best one out of each of them was easy once they were up on the wall.
Before: Living room area required plastering and painting 
Living room: walls painted in Dulux Trade 00NN 83/000, skirtings and architraves painted in 00NN 53/000 
"The painters and decorators ordered all the materials and organised everything. When we came back to the house, everything was perfectly painted and spotlessly clean. We couldn't believe that our home was finally ready for us to move in to!"
Before: 3 Bedrooms required painting  
Living room: Walls painted in Dulux Trade 00NN 83/000, ceiling painted in Dulux Brilliant White 
Summary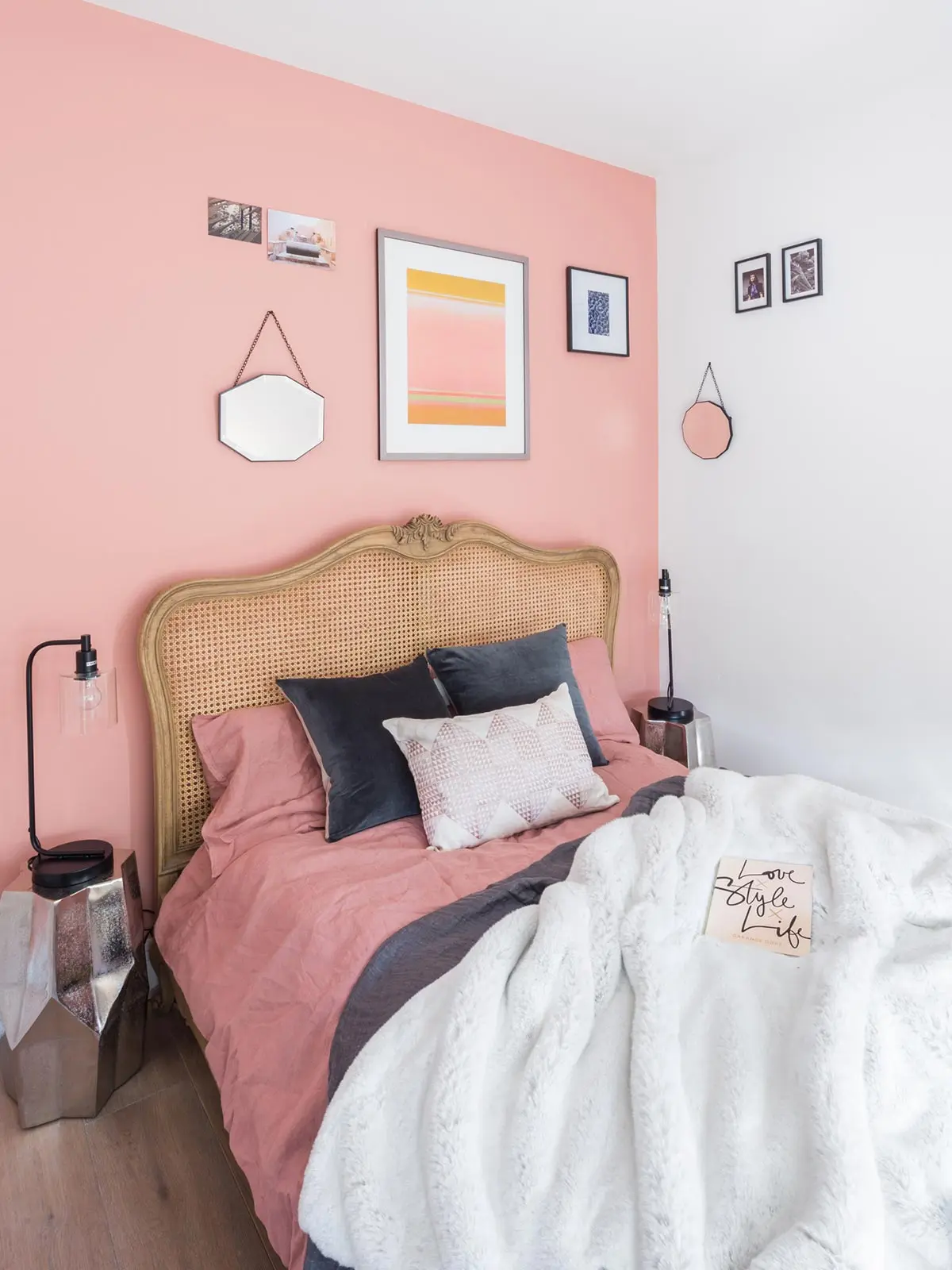 Article Name
Before and After: First Home, First Painting and Decorating Experience for Young Couple
Description
The professional painters and decorators at The Good Painter are here to help you create a special home with your own unique touch. Here is one of our projects where we successfully transformed one couple's home in London.
Author
Publisher Name
Publisher Logo