Top 5 worst paint colours for small spaces
In our last blog we discussed the best colours for painting and decorating small interiors to make them look spacious and airy. If you didn't get time to read it, catch up here.
But before you get too confident, jump in the car and drive to the local shop for paint and brushes, we discuss the 5 worst colours to decorate your small space with. Keep these in mind and you can save yourself a lot of trouble!
Brilliant White
Against all the odds, painting and decorating your flat brilliant white is not a great idea. It makes rooms looks boxy and bland, and it also makes shadows and corners more visible – something you want to avoid. Why not use it as an accent colour instead? Brilliant white can also create a restless feeling many experience in hospitals, which is not particularly welcoming. If you really are a fan of white, the best solution for you is to paint your interior in a chalky white like Farrow & Ball's Off White  to visually open up the space.
Red
A bright red can be quite a dramatic choice when painting and decorating. It heats up a small room and might appear too overwhelming, making spaces feel unpleasant and uncomfortable. The way red is perceived often depends on its intensity. A bright red may seem aggressive, lead to headaches and make rooms look smaller, while muted reds make a room more energetic and welcoming. As red is a vibrant colour, it's always easier to bring it into a room using decorations and accessories. This also makes it easier to balance out the colours in the room,  but it must be used with care. Why not use rusty reds or oranges instead for a splash of colour that's a little more subtle? We love Little Greene's Heat.
Bright orange and yellow
Bright colours tend to draw attention away from furniture and accessories and often feel endangering and alarming. While being cheerful and happy colours for a child's room, in small spaces they can quickly lead to exhaustion and eye strain. Bright colours like these also make it difficult to find complementing decorations and often provokes frustration. In addition, yellow is usually used as a marketing tool when painting an decorating fast food restaurants as it is said to make people feel hungry.  Is that what you want from your chilled, welcoming home?
Take a look at the 'before' of our Wandsworth House project to see an example of an unfortunate yellow bedroom and how we transformed it.
Wrong neutrals
Neutrals with strange undertones – sometimes the colour of the room depends on natural light, the position of the room and the exterior surroundings. Neutral colours are a rich combination of other colours with pink, orange, blue and green undertones that may clash with your choice of interior decoration, furniture and accessories. They are also the most difficult to choose from when painting and decorating! We recommend you use colour swatches and ask your painter to paint directly onto the walls of your property.
Trendy colours or "colour of the year"
We've all been there; buying and wearing things that are fashionable and trendy. But your home is your home, and it should reflect your personality and align with your own tastes. Looking at social media and Pinterest images of beautiful interiors can be confusing, because it's hard to tell if you genuinely love a colour, or if it's just because you've seen it everywhere. It's also important to bear in mind that you're going to need decorations to complement this season's latest shade of pink. Trends change quickly; do you really love the colour, and are you willing to spend years with it?
If you've thought about it carefully and you've decided that the answer is yes, check out one of our recent projects using this year's "Colour of the Year" at a Shepherds Bush House.
Summary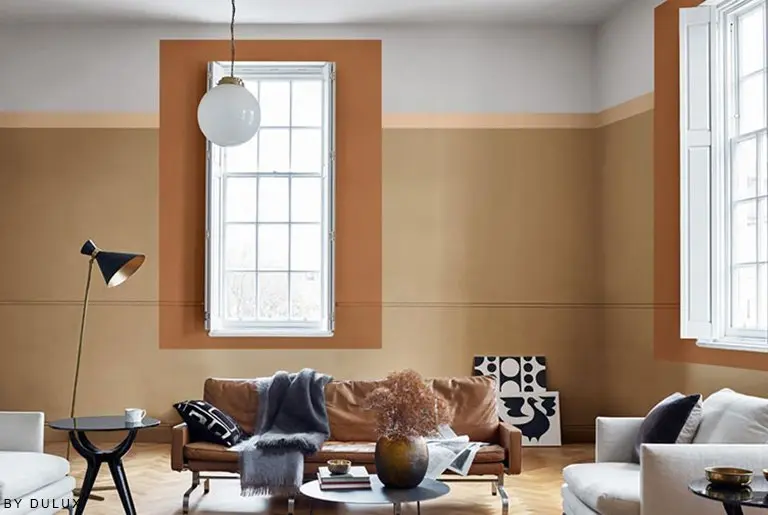 Article Name
5 COLOUR MISTAKES TO AVOID WHEN PAINTING AND DECORATING YOUR HOME
Description
Colours are known to affect our mood and emotional well-being, so it's important to choose carefully. Here's a list of colours that should be avoided.
Author
Publisher Name
Publisher Logo