Painting and Decorating Ideas for your spare room
If you are lucky to have a spare room, but unsure in what exactly to do with it? Lucky for you, you have reached the correct place! Our professional painters and decorators from The Good Painter are here to transform your spare room into a space of many possibilities with so much potential. We are passionate about creating dreams and desires into beautiful realities. We want our clients to feel like their home is complete and everything that they wished for and wanted. So, let us get right into it with our painting and decorating guide for your spare room. How will you transform it?
Create a guest or spare bedroom so your guests are always satisfied with their stay and have a cosy interior they'd want to live in. If you couldn't decorate your bedroom to exactly your liking as it is shared, this is your opportunity to create an eclectic and vibrant room. Create an interior which releases a holiday atmosphere using bolder colours or statement wallpaper. A feature wall will be the perfect element as it creates that 'wow' factor without becoming overbearing. Read our blog post in selecting the perfect wallpaper when paining and decorating! If you're looking for a bold and tropical look, this Arte Walls Moooi collection goes all out in a magical way! You can also stick with a rich colour like Dulux's Enchanted Green to portray that harmonic balance. Final decoration touches include some wall print and art pieces, as well as cushions, throws and a rug with some texture!
Everyone deserves a space of tranquillity and concentration when working or studying. This is so necessary now, especially during this time where we are embracing technology and working remotely. Our painting and decorating suggest transforming your spare room into your own office with a colour scheme which encourages focus and attention. Neutral tones are your safe option, combined with an accent colour which is office-friendly and fits your purpose. If you are looking to study more in colour psychology, you may read the meaning of colours and their purpose here. Our painters and decorators recommend natural colours such as blue and green, as this usually enhances focus and attentiveness. Colour is not limited to walls and wallpaper! Ideal Home shares some useful tips on how you can add colour to your home office.
What an excellent way to organise your precious possessions neatly and magically! Add a walk-in wardrobe to your London home, which is bespoke and extraordinary through high-quality painting and decorating. This is a fantastic project to commence, and extremely rewarding when you can give your wardrobes a painting makeover! You can also add wallpaper into your panelled wardrobe as we have done for our Victorian Residential Project, using the Colefax and Fowler's aqua-coloured Heywood wallpaper. Be creative and ensure that you finalise the space how you'd want it. Let it shine and impress anyone who decides to take a look!
Need a space dedicated to entertainment and games? Are you a family with energetic children who loves spreading out their toys everywhere? Contain all of that in one room, where you can paint and decorate an exciting and thrilling space with everything they enjoy. When painting and decorating, you have countless options, such as selecting a theme for your children. This is the opportunity to go bold with colour and embrace the creative London lifestyle. It can be accents, colourful blocks, artwork or bright and playful furniture. You can find so many ideas on House Beautiful which will get you thinking and planning your next project!
Summary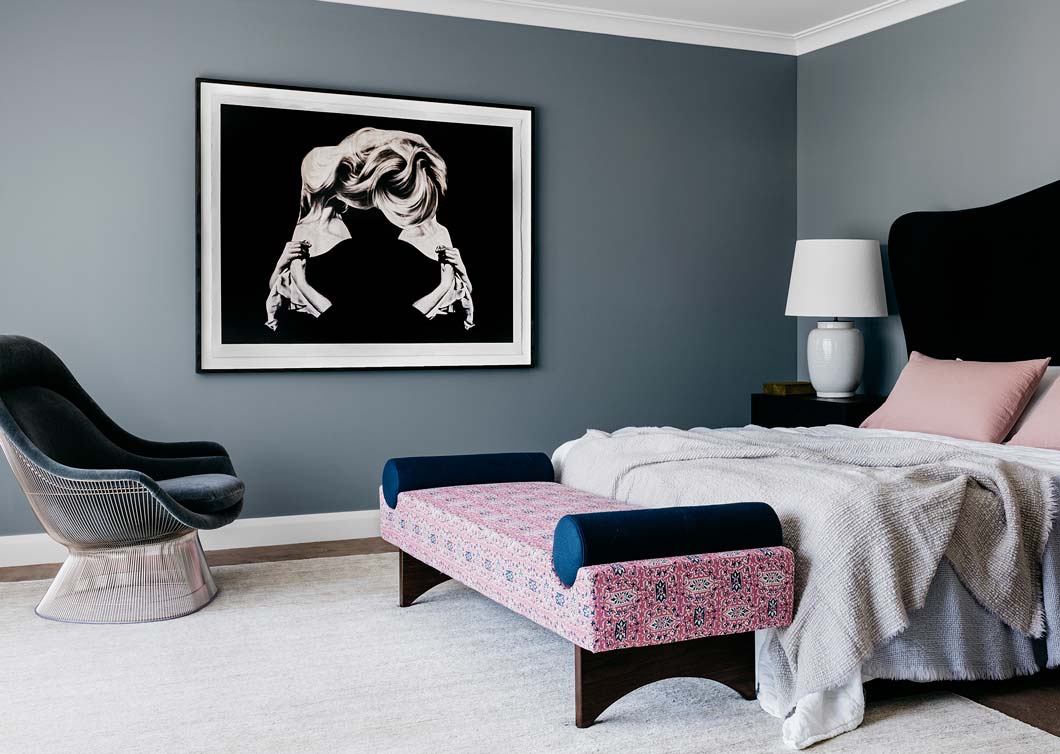 Article Name
Painting and Decorating Ideas for your spare room
Description
Unsure on what to do for your spare room? The Good Painter has created a list of ideas when painting and decorating your spare room for the purpose you need!
Author
Publisher Name
Publisher Logo