Our favourite yellow paint colours for painting and decorating
How to decorate and paint your interior by using the colour yellow? The Good Painter have selected a few sunny shades to brighten up your home or business.
We know the weather is frosty and it is not as pleasurable as we would want it to be, but does it have to stop bringing some brightness into your daily routine? If you need a bit of sunshine in your interior, especially if you are based in London, The Good Painter has collected the best yellow shades to paint your space and bring in a positive atmosphere! Here are our favourite yellow paint colours for painting and decorating your residential or commercial space.
Benjamin Moore – Hawthorne Yellow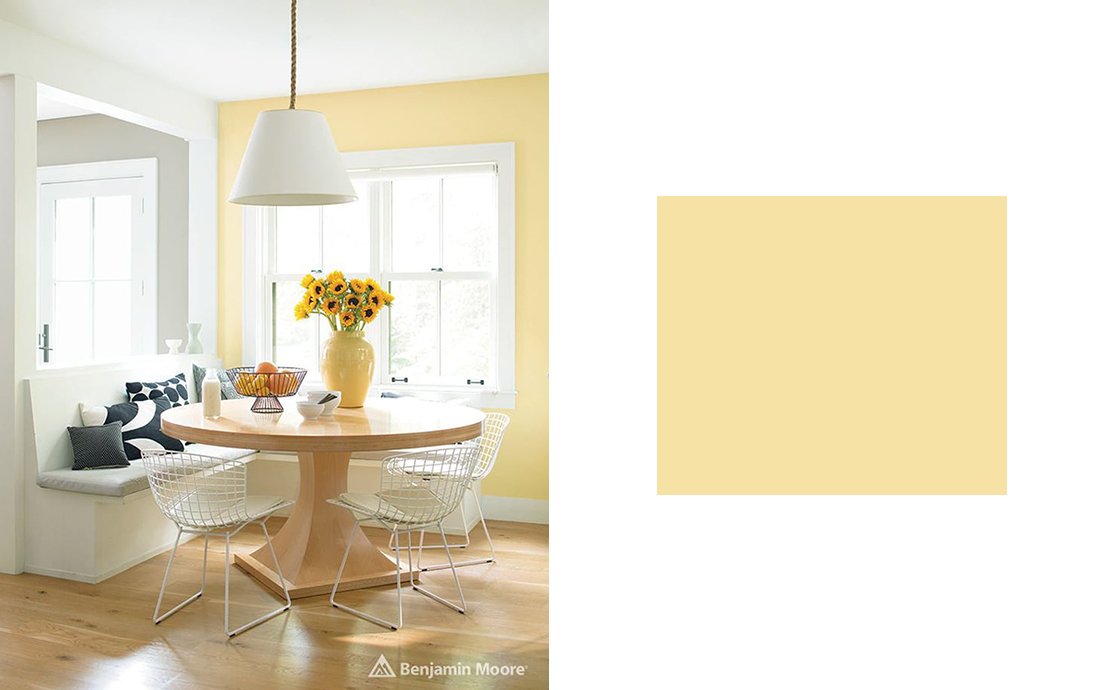 Hawthorne Yellow works beautifully in traditional and modern homes, with its soft approach and slight grey undertones. The yellow tone is versatile and could be used for the majority of rooms. A neutral or grey colour palette will complement this shade and give a sophisticated look in your interior.
Little Greene – Yellow-Pink
Little Greene's Yellow-Pink is a rich, earthy tone which stands out and introduces a bold statement to any residential or commercial interior. Need a beautiful and warm tone to accentuate your space? Our painters and decorators guarantee that this mustard shade will definitely brighten your spirits as it's bold colour shines.
Farrow & Ball – Babouche
Looking for an exotic and cheerful yellow for large area rooms and spaces? Babouche is typically known as a heelless slipper originated in Morocco. This colour was inspired by the exotic material and will bring the intensity you are searching for in your interior. The Good Painter suggests utilising this vibrant tone in statement furniture, features or railings.
Dulux – Sunbound
Sunbound truly portrays the colour of sunshine everyone needs, especially in London. Our painter and decorators love this shade as it manifests positivity and will bring a smile to any resident or visitor. Create a long-lasting impression and utilise this colour where it can be seen instantly.
Little Greene – Lemon Mivvi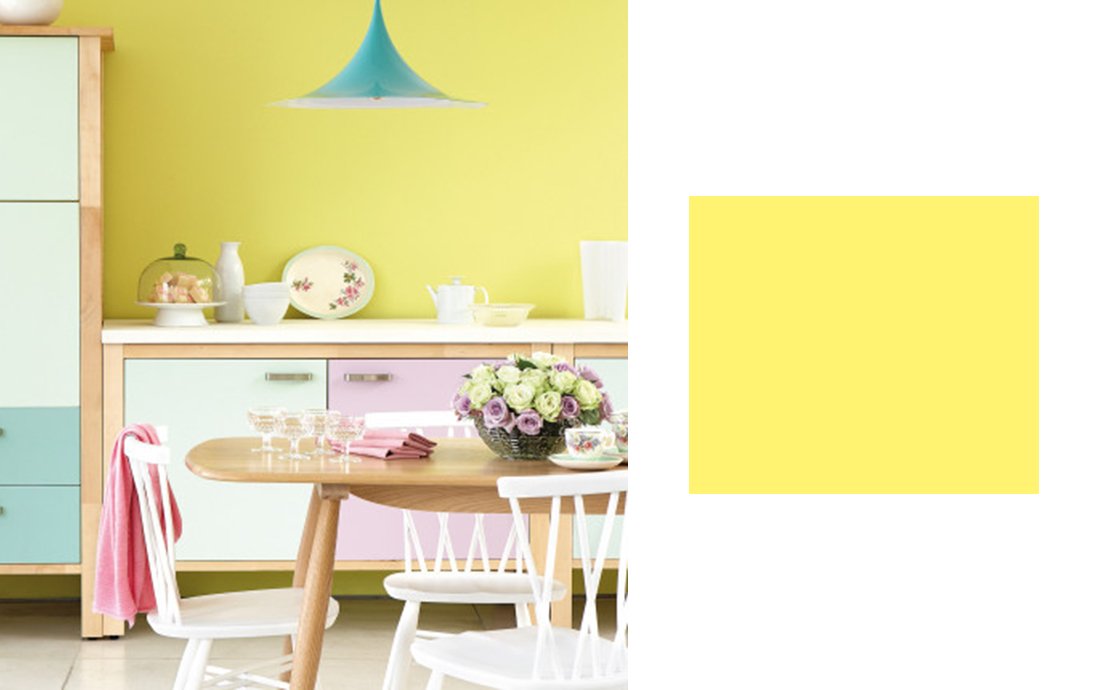 Our painters and decorators introduce this lemon yellow which is definitely for the bold and daring. A strong and vivid yellow creates a fun, and creative environment which can work beautifully in a children's room or painted on furniture are statement pieces.
Dulux – Vanilla Sundae
As the name suggests, Vanilla Sundae is a creamy, pink-undertone yellow which is smooth, calming and reflective. A pleasant shade for interior walls as it brings that neutral feel. The Good Painter suggests using this in a bedroom to stimulate a positive mindset which will keep you motivated and relaxed at the same time.
Benjamin Moore – Concord Ivory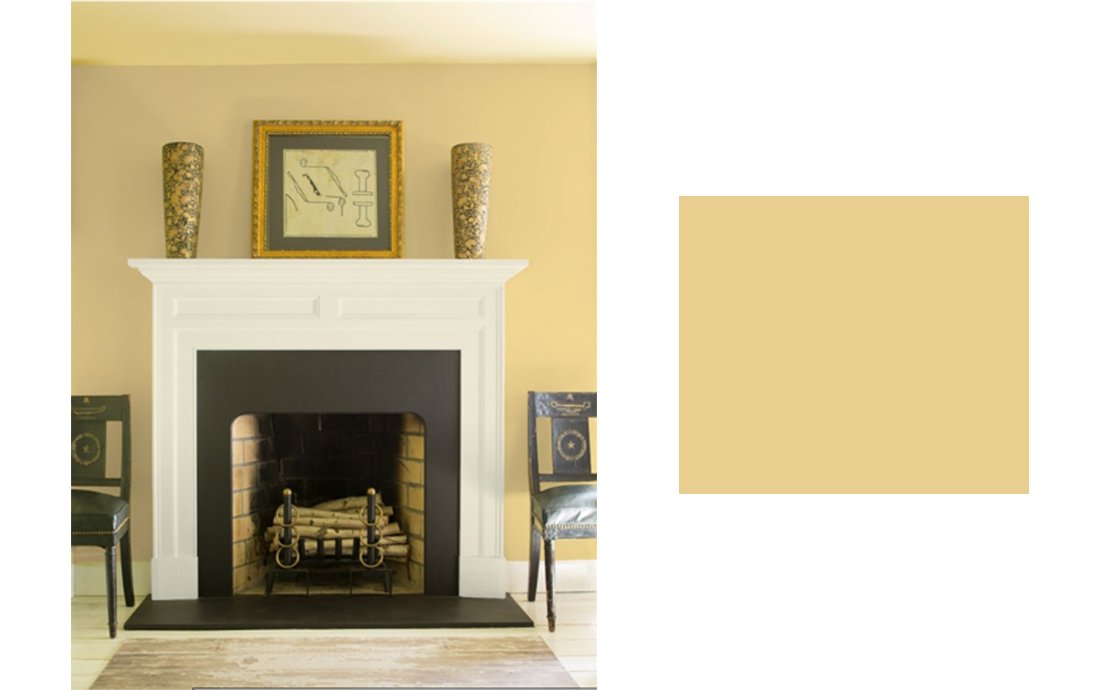 Looking for a more golden-yellow tone which is warm and full? Our painters and decorators suggest Concord Ivory by Benjamin Moore, evocating radiant hues of Moroccan pottery. Complete your room with a neutral based palette and add warm tones such as chestnut or beige.
Farrow & Ball – Citron
This warm Mediterranean hue is a delightful welcoming colour in the interior, either painted on the exterior or hallway. Our painters and decorators believe this work beautifully combined with pure white painted ceilings, woodworks or trims. As this yellow tone is quite stimulating, we believe painting a feature wall will create a statement in your property.
Summary
Article Name
OUR FAVOURITE YELLOW PAINT COLOURS FOR PAINTING AND DECORATING
Description
The Good Painter team are here to brighten up your interior as well as your spirits. Here are our favourite yellow paint colours to paint your London residential or commercial space this winter!
Author
Publisher Name
Publisher Logo