Everything you need to know about panelling your home
Today, wall panelling is more popular than ever. It ventures out of the traditional application on Victorian and Georgian homes to more contemporary spaces for its unique and protective design features.
Adding panelling to your home not only increases the value and allows the contribution of a more durable space, but it is also extremely aesthetic and creates unique opportunities when painting and decorating. We have seen many inspirational sources on why you should consider adding panelling to your home, so The Good Painter is here to inform you of all the types of panelling, as well as tips on achieving specific looks to your environment.
If you are a beginner in the world of interior panelling or want to explore your options, don't you worry, our painters and decorator are here to help! There are many types to review, research and consider:
• Beadboard
• Wainscoting
• Shiplap
• Flat Panels
• Raised Panels
• Board and batten
• Tongue and Grove
Don't get overwhelmed! As a painting and decorating company, we will guide you to what each means and the best solution to fit your lifestyle and home. Let us start with Beadboard.
Beadboard consists of long and continuous vertical, evenly spaced grooves with raised spaced beads every inch or two. This can be applied with the wall's full height or can be done partially depending on the look you want to achieve. Beadboard is more commonly used to create a rustic or cottage feel to your home. For a more intimate and comforting feel to your home, you may also apply on ceilings and other house features.
Wainscotings decorative uses include adding accents to walls, renovating and hiding damaged walls, as well as insulation. This type of wood panelling is regularly compiled from beadboard panels and covers the lower half or one-third of the wall. Add a 'wow' factor to monochromatic schemes; wainscotings has become a trendy choice even for contemporary homes for Scandinavian or Japandi designs. Our professional team love the use of wainscoting with fireplaces or wallpaper, so this is definitely a winning option to consider for a modern touch.
Shiplap is another modern trend being utilised in interior spaces. This panelling style showcases horizontal, longboards that overlap each other and are positioned tightly for a weatherproof seal. Shiplap is more commonly used for the exterior of homes but proven to be very much used for homes' interior. Add a charming and unique look to your home when painting and decorating with this style of panelling.
If you are looking for a clean and smooth look for a dining room or living space, flat panels will complete that objective for you. Sleek for modern and contemporary designs, flat panels allow other elements in the room to shine while giving that oomph to the interior structures.
The opposite of flat panels, many opt for this look for a bolder and showy aesthetic. Raised panels consist of a series of square or rectangles separated by around 6 inches and bevels raised and elevated. Raised panels can be ideal for glamorous, traditional home spaces, or commercial spaces such as restaurant and hotels, for an elevated luxury experience. Classic and eye-catching, they are often incorporated in wainscoting and can genuinely create a divine look.
Are you looking for a striking and powerful pattern look for your home? 'Board and Batten' adds visual texture to your home and is usually prevalent in traditional settings. A typical pattern includes wide vertical moulding boards, which are the battens, and are placed over the joint between the board. Finalise this look by painting a terracotta or vibrant tone, or you may keep it timeless with an off-white shade.
Tongue and groove are similar to shiplap, but the main difference is attachment mode and how it connects. The panels fit and bond together through a protruding tongue on one board and the adjacent board's receiving groove. You may find more information on this technique by clicking here.
And there you have it! A guide for you to save and favourite when exploring some wall panelling for your home or commercial environment. As a painting and decorating company, we also suggest you seek advice from a professional to assist with projects, so please feel free to contact us for a high-quality result. Don't forget to check out more helpful guides and tips when visiting our blog page!
Summary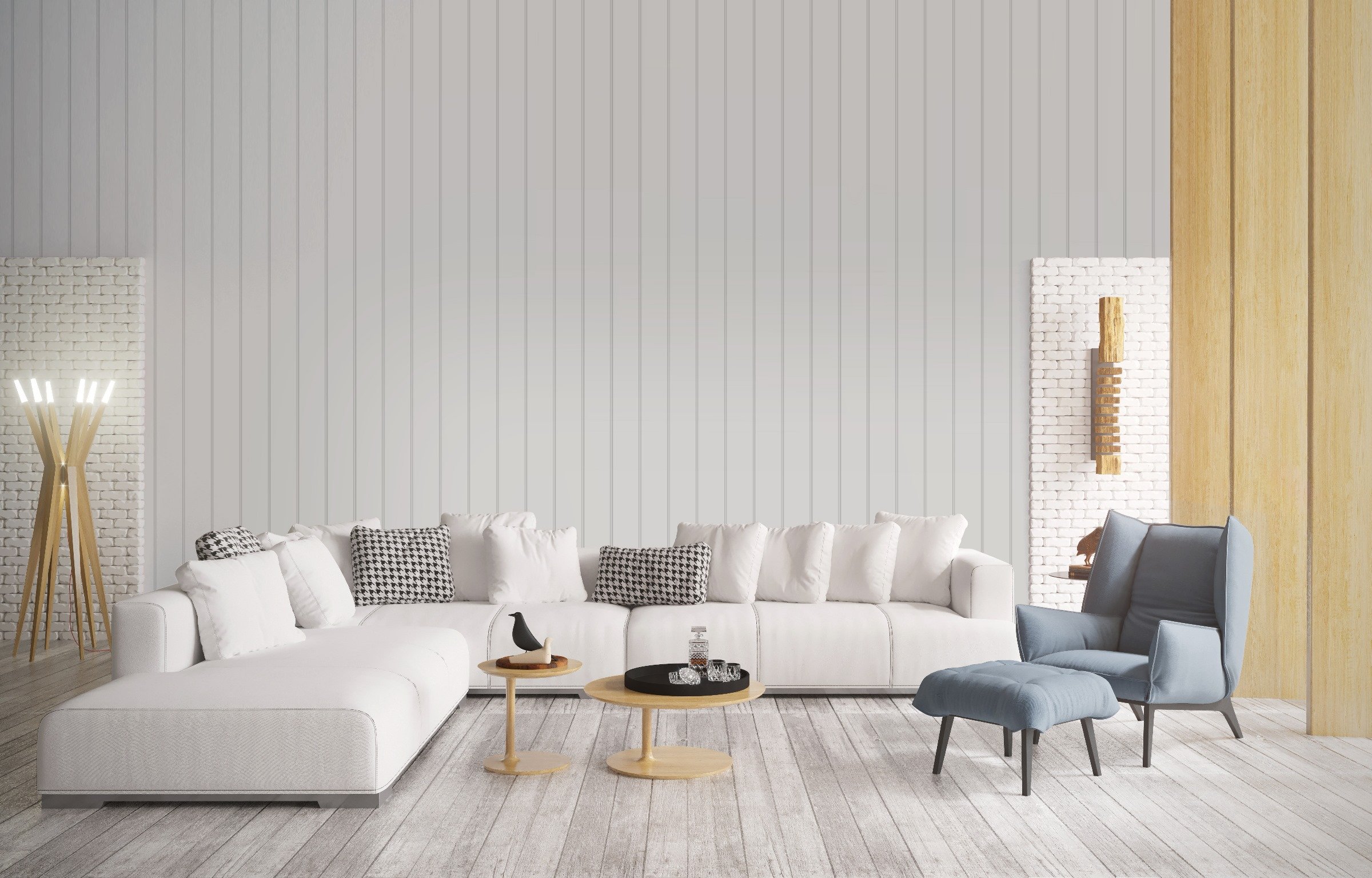 Article Name
Everything you need to know about panelling your home
Description
Are you looking to install and adding panelling to your home? The Good Painter explores types of panelling and what each mean.
Author
Publisher Name
Publisher Logo